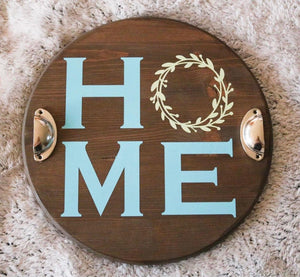 This Home wood tray is 15" round and made from pine. 
Choose your tray color from the drop down menu when you place your order.  
You'll have the option of adding either black or silver handles to the tray.  There is a large selection of paint colors for you to choose from for your stencil.  Give this lovely tray as a gift or keep it for yourself.